General News
Reciprocal Play
Reciprocal play with other Eastern Ontario Courses now available to our members. Go to Members Only section for details.
Men's League News
Thursday Night Men's Twilight News
672! That's the number of days that passed between the last Thursday Night Men's Twilight in September of 2019 and our most recent evening held on July 22nd at the Smiths Falls Golf & Country Club. 672! Wow!
There was a buzz in the air (though it could have been the clubhouse sound system). There were tears. And there were a lot of smiles—even if I couldn't see them through the masks worn by our patrons. Let's just say it was really nice to be back.
Respecting the province's pandemic restrictions, all the action took place on the back nine with a limited number of golfers on the course. It was a beautiful evening and the play was great.
The format was scramble, and the low score of the evening was posted by the country music super group of Murray Campbell, Glen Campbell, Michael Murphy, and John Viere.
The Milano's Pizza closest to the pin prize went to Ricky Murphy for his dart on hole number 14. Ryan Imerson hit one tight on hole number 16 to claim the Valley Custom Cutting prize.
Dylan Tully won the Lockmaster's Taphouse gift certificate for his awesome tee shot on hole number 12, and the Town and Country Chrysler longest drive was launched by Ryan Henderson on hole number 17.
The fabulous test of skill was performed by Rod Cook and Michael Murphy (I didn't know they were ambidextrous), and Thom Costea won the golf bag draw.
This week's Rocky's Road Rash ball went to Tyler Vallance. He'll try for a hole-in-one to win the $15,000 Hunt and Dopson prize at the Closing. Good luck!
Last week's Obsessed With Golf trivia question (Ahem…from September 19, 2019): Which 1981 Open champion was almost disqualified because he misread his tee time? Answer: B. Bill Rodgers.
This week's question: Who was the first player to break par in all four rounds of the Masters?
Sam Snead
Gene Sarazen
Ben Hogan
Jimmy Demaret
See next week's article for the answer.
The Bogeyman
Ladies League News
Ladies Executive 2021
Ladies Ryder Cup 2019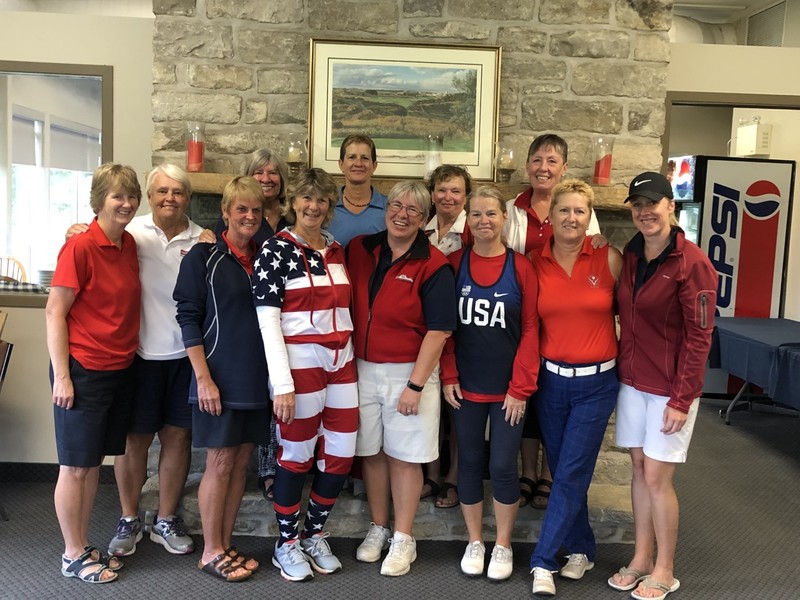 Ladies Intersectional Team 2019
Ladies Snr. Intersectional Team 2019
Trafford Cup Team 2019
Junior League News
2022 UPDATES COMING SOON.